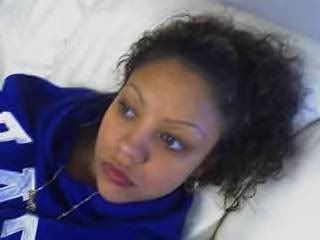 to all yall lamez on here that got my pikz i hope yall choke tryna fake me mayne juz let chu kno if you need more shyt frum me juz come holla at me becos i will luvh to help a fake bytch out mayne!!!
a lil more about me
PR3TTY GAHL STYL3
i got a lot fakes im well aware of that and nothin pisses me off more then when a bytch messages me with links to my fakes thinkin ima add her cus she "helped me out" psshhh bytch plz i already kno bout them so why da fuck you tellin me..? and then when i dont add yall u wanna call me fake haha like i give a fuck if ima fake why u try to add me in the first place..!? lmao
iM On fYiAh
ANYWAYZ everyone yall need to kno i do not go by miss mara no more so plz stop addressin me as that..wtf miss mara was a screen name i use to use on this one site that i made proof pix for my name aint fuckin miss mara so stop callin me that damn yall internet folkz call me mara but my real friends already kno wut the deal be the call me by my tru nicknames which are mookie that nickname came from my baby daddy his name noonie so mookie and noonie...haha get it..? next is marley mar.. like bob marley cus i $$moke alotta treez like him so thats where marley mar came from and last marz barz that nickname old muh dude rick rude came up with that name fah me when i was younger damn i love that dood..!! NOBODY calls me samara unless u tryina be all official and shyt and u dont kno me haha
NEXT SUBJECT
im 19 i dont got tyme fah yall like 14 15 16 yr old hoes fakin me damn get a life you will neva be me no matter how hard yah try i love my baby by noonie of course i love him so much we been togetha bout 5yrs even tho we been thru alotta shyt [[dumb bytchez like ridah and minnie tryna snatch u]] ima still be here fah u threw eveyting threw yah lock downs and all noonie moved to n.o. a while back so once a month he pays for a plane ticket for me to come up there to spend 2weeks with him then i come back down here yall alreadii kno he one of them juz cronik niggaz andhe got offered to get signed to "dipset" but he turned them down cos they only wanted him and we stick togetha no matter wuh im still thinkin bout names to name the baby i dont kno yet but i do have alot of support from my whole fam and i love yall muchoooo..!!!!!
hmmm wut else?
OH YEAH ALL U DUMB HOES ON MYSPACE SAYIN FREE RICK YALL DUMB COS HE GOT OUTTA LOCK DOWN IN 2004 AND ITS 2007 NOW DUMB BISHEZ yall suld be sayin FREE SKUMMIE but forreal mayne FREE SKUMMIE I MISS U DOOD.! he's the only cronik niggah left on lock down and when he getz out ohhh booyy.... itz gunna be on and poppinnnnnnnn..! REAL SHYT and damn i miss u celly R.I.P. its been a year now juz cronik misses u we all miss u RIP KING CELLY i kno yall net hoez dont kno who celly be well he wasa juz cronik boy he died on labor day at the lake.. he drowned from a cramp we miss u celly and u are in all my prayers
Miiz Rude haha!
CORTNEY bytchez i think its so funny how yall go round callin her miiz rude haha are u aware that shes married to robert lipford.? so call her miiz lipford not no damn miiz rude her and rick rude broke up like 7yrs ago lol damn well im dun writtin all thiiz iish fah now if u got any questions or comments let me kno